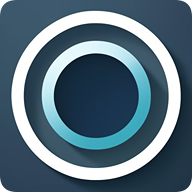 Brandable Ebooks
We are currently under construction. Register below to be amongst the first to access our offerings!
What to expect?
Swift and Effortless Branding: Transform any eBook with your brand details in under 60 seconds. Yes, you heard it right!
Diverse Plans Tailored For You: Whether you're an individual, a business, or an agency, our flexible plans cater to every need and budget.
Holistic Branding Experience: From front and back covers to each page's footer, your brand finds its presence seamlessly integrated, ensuring consistent visibility and engagement.
Our Branding Process
Provide your business essentials: name, address, phone, email, and social links.
Upload your logo.
In a blink, download your eBook, now adorned with your brand, in PDF, EPUB, Kindle, or as a visually appealing online flipbook.
Enhance Your Marketing Game
Every branding package is a treasure trove. Get complimentary access to:
Customizable HTML landing pages perfect for your site.
A comprehensive guide on eBook marketing, ensuring you leverage the maximum potential from your branded eBook.
A tailor-made marketing plan.
Real-time click statistics for every URL in your eBook.
Earn attractive commissions for every referral, thanks to the automatic branding of each eBook with your customer ID.
Our Mission
We're here for marketers, webmasters, agencies, and individuals alike, especially those responsible for website and/or social media marketing. We understand the need for a product that's not only cost-effective but also a robust revenue generator. At BrandableEbooks.com, you're not just purchasing an eBook; you're investing in a tool that amplifies your online presence and creates multiple income streams.
Start your branding journey with us and watch as your online footprint expands, revenues spike, and your brand narrative finds its voice across the web.